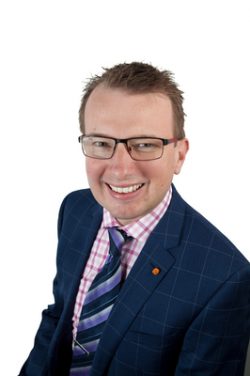 By Dale Munckton, Managing Director of Ace Communications Group
The National Broadband Network (NBN) is now available or will be shortly, across many areas throughout the Casey Cardinia Region, so now is the time to familiarise yourself with everything you need to know about the NBN.
What are the benefits of connecting to the NBN?
An ADSL internet service may have been ample for a business 5-10 years ago but for most businesses an ADSL service is not meeting their needs anymore. Once connected to the NBN you will typically be able to upload and download substantially faster than your current Internet connection. Faster Internet speeds not only increases efficiency but opens up possibilities such as cloud based applications, online back-up and VoIP (Voice over IP).
NBN connection types
Your location defines how you will be connected to the NBN and the connection speed you will receive. Most locations will be connected by FTTP (Fibre to the Premises), FTTN (Fibre to the Node), FTTC (Fibre to the Curb) or HFC (Hybrid Fibre Coaxial). In some areas Wireless and Satellite technologies are used to deliver the NBN.
How fast is the NBN?
How you are being connected to the NBN (FTTP, FTTN etc.) will determine the speed of your connection so this is something best discussed with your potential NBN provider. NBN connection speeds start at 12/1Mbps through to 100/40Mbps however Wireless and Satellite services are unable to connect to the higher NBN speeds.
NBN connection speeds can also be effected by your NBN provider and the available bandwidth within their network.
Time to review your phones
If you aren't already using VoIP (Voice over IP) for your business phone system it is time to review this option. By transferring your phones to VoIP your calls will travel over your NBN Internet service which for most businesses will result in cost savings on both line rental and call charges. In addition to cost savings, a VoIP-based phone system may provide added functionality and benefits from your current system.
Copper network switch off
Many businesses will be in an area where the old copper network is switched off about 18 months after the NBN becomes available. Prior to the copper network being switched off it is essential to have transferred your phone services to utilise your NBN connection, otherwise you risk not being able to make and receive phone calls.
EFTPOS/Monitored alarms/Fax lines
Prior to connecting to the NBN, if you have an EFTPOS machine or monitored alarm you will need to contact your bank or alarm company to find out what changes they need to make to your equipment. If you wish to retain your fax line you will need to speak to your potential NBN provider about their recommended options for faxing over the NBN.
How to choose a NBN provider
There are many considerations when transferring to the NBN, so your choice of NBN provider is very important to ensure a smooth transfer. NBN requirements can vary from business to business so look for a provider who is prepared to discuss and work through your specific requirements.
NBN rollout information
To keep up to date with the NBN rollout in your area, you can check your address at www.nbnco.com.au.
Contact Dale at www.acecommunications.com.au.