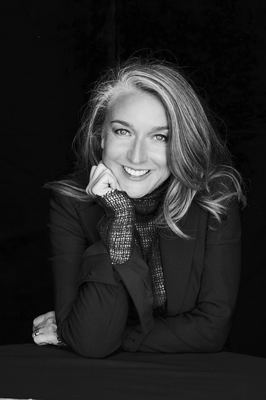 Join guests of August's Casey Cardinia Women's Business Lunch as they welcome Melanie Gleeson, founder of Endota Spa, and discover how she turned $5000 on a credit card into a business turning over $60 million.
Today, the words 'wellness', 'self-care' and 'spa' are a well-known and understood part of the cultural zeitgeist. But in 2000 when Melanie Gleeson quit her full-time job to launch Endota Spa, the average Australian didn't have any concept of the kind of business they were wanting to build.
But with a vision and passion that continues today, through Endota Spa, Melanie aimed to help women be their best, so they can live their best life.
It all started fifteen years ago when Melanie and a friend saw a gap in the market and opened their first day spa on the Mornington Peninsula.
The ethos of the brand was fuelled by Melanie's personal belief in the power of positive sharing and a desire for more meaningful connections.
Endota Spa is now a place where women feel cared for on a physical, spiritual and emotional level and there are now over 100 day spas across Australia.
The values Melanie built the business on were balance, connect, intent and truth. She believes in cause and effect and that there must be balance with nature and humanity within our own relationships.
Melanie believes that "we need to connect with the community, with each other and importantly with our own needs. We must act with mindfulness in what we do. Our intention is to be transparent and honest whilst respecting ourselves and the environment. I also believe in truthfulness. We want women to be their best and find what their truth is."
Melanie believes everyone has a spark inside them that is waiting to be ignited.
"Our role is to deliver exceptional customer service in an environment where women don't feel judged," she said.
To further add to guest's experience, Vicki Macdermid of Pitcher Partners will share her thoughts, passion and insight into her success as a leading business woman within the region.
So why not join this fabulous networking lunch hosted by Marianne Van Dorsler and learn about finding one's 'true self,' feeling inspired and learning that when you put your mind to something, anything is possible!
There will also be some brilliant prizes on offer throughout the day, the chance to purchase some beautiful local products or sample services and the opportunity to enjoy the company of some fabulous local business leaders.
The Casey Cardinia Women's Business Lunch will take place on Friday 10 August 2018 from 11.30am to 2.00pm at the Cardinia Cultural Centre on Lakeside Boulevard Pakenham. To book tickets, visit www.caseycardinia.com.au/2018-business-lunch.