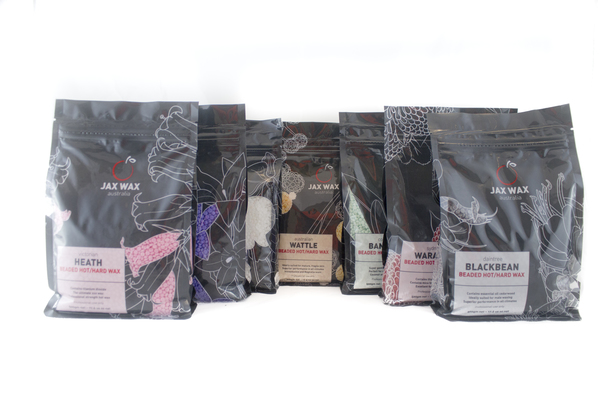 Officer's Jax Wax team is delighted to be announced as a finalist in the 2018 Packaging and Processing Innovation and Design Awards (PIDA).
The nomination has been earned by the company's pre-printed recyclable packaging for beaded depilatory wax in the Health, Beauty and Wellness Category (Materials/Packaging).
Awarded on behalf of the Australian Institute of Packaging (AIP), the Australian Packaging and Processing Machinery Association (APPMA) and the Packaging Council of New Zealand, the winner will be announced at the gala 2018 PIDA Awards dinner.
Held in conjunction with the international World Star Packaging Awards, the dinner will take place on 2 May at the Marriott Hotel, Surfers Paradise, Queensland.
2018 Design Innovation of the Year Award (Health, Beauty and Wellness) recognise organisations that have designed innovative packaging and processing materials, as well as packaging and machinery/equipment within cosmetics, toiletries, personal hygiene, supplements, vitamins, perfumes, hair body and oral care.
Other finalists in the category include Anumi Skincare, Health Brands Trust and West Wadding.
Jax Wax CEO Tina Copland was overseas attending Cosmoprof Bologna when the announcement was made.
"It is a great honour to be announced as a finalist by such a leading packaging association," She said.
"To have our hard work recognised outside of the beauty industry is a credit to everyone involved. Developing this new packaging has taken us (Jax Wax) a great deal of time and research making sure that it fits in with the philosophy of our company and showcases not only the product but the beautiful Australian flora as well."
Tina said she received many positive comments while at Cosmoprof regarding the packaging from businesses around the world. They loved "the visual presence the product, whether it be on a salon trolley or wholesalers shelf."
Jax Wax's 2018 PIDA entry focused on the unique 500gm packaging for their beaded depilatory wax.
Prior to the new packaging being developed, the product was packed into 1kg clear plastic bags, which encountered many issues such as the inability to stand upright, difficult to open, product clumping together when compressed, visually boring and difficult to pour.
The new packaging, which was named as a finalist, is self-standing and is able to be torn open without the use of scissors. A smaller pack has resulted in a reduction in the product clumping together, and, according to Jax Wax, "isn't like any other depilatory wax packaging on the market due to its unique see-through window on a dark grey bag and gives therapists the ability to pour the product with one hand."
Jax Wax would also like to thank their long-time graphic designer Rachael Roach, Director of Fenix Blue, for the work she did in developing the artwork for this new packaging.
Rachael has been the Graphic Designer for Jax Wax for over 10 years and has a great understanding of the company's philosophy and belief in Tina's vision.