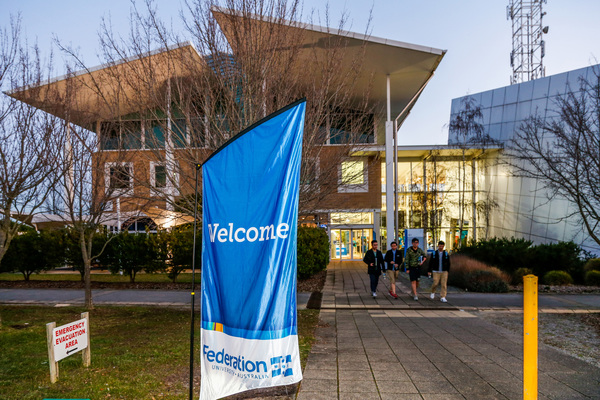 Professionals throughout south-eastern Melbourne will now have the opportunity to advance their career following the announcement that Federation University Australia will offer a Master of Business Administration (MBA) program from its Berwick Campus.
The program, offered by the University's Federation Business School, will involve face-to-face classes supported by online content.
"The internationally recognised MBA is aimed for professionals, managers and leaders who are wishing to transform their career," Associate Professor Bob O'Shea, Executive Dean of Federation Business School, said.
"Conducted on a weekend, the workshops will assist participants to manage their work and family commitments with their study."
Federation Business School has been delivering the MBA program for many years from its other campuses in Australia and internationally.
"This is the first time that a postgraduate MBA will be delivered from the Berwick Campus," Associate Professor Bob O'Shea said.
"An MBA is ideal for professionals who wish to further their career and qualifications.
"Our program will provide participants with the opportunity to study locally and build strong networks within the community.
"The university is committed to providing opportunities for professional development of leaders who will then in turn contribute to economic growth in the region."
Mr O'Shea said the university would develop an executive education facility at the Berwick Campus to provide a collaborative space for learning, specifically designed for the MBA program.
For more information go to www.federation.edu.au/mba