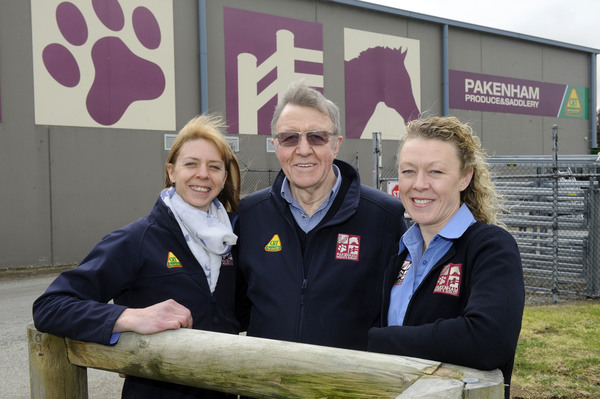 From humble beginnings back in 1973, in a small, hot dusty shed in Station Street, to the purpose-built warehouse and showroom in Bormar Drive, Pakenham Produce and Saddlery has stood the test of time.
Company founder Peter Van Diemen said the business had come a long way.
"We started with a small amount of grain and produce, and heating oil – when this used to be delivered to your house for heating," Peter said.
With Peter stepping back to start looking at enjoying his retirement, daughters Bree and Kalinda – and Kalinda's husband Steven – are managing the store and continue to grow and develop the business in the town they grew up in and love.
Pakenham has changed a great deal since the business started in 1973.
"We feel we have evolved and adapted with the community as it has grown," Kalinda said.
"The needs of our customers and the community have changed a lot and we've always aimed to cater for these changing needs."
Pakenham Produce not only services the community through its products and services, but has also been involved in a number of events and club sponsorships.
"We support a lot of community things and try to sponsor a lot of events. Even though Pakenham has grown, it still has a bit of small country town feel," Bree said.
"We really enjoy being part of the community and helping support locals and local events like the Pakenham Horse Show."
Celebrating 45years in business, Pakenham Produce continues to provide customers with helpful service and knowledge, as well as a massive range of products for pets and properties.