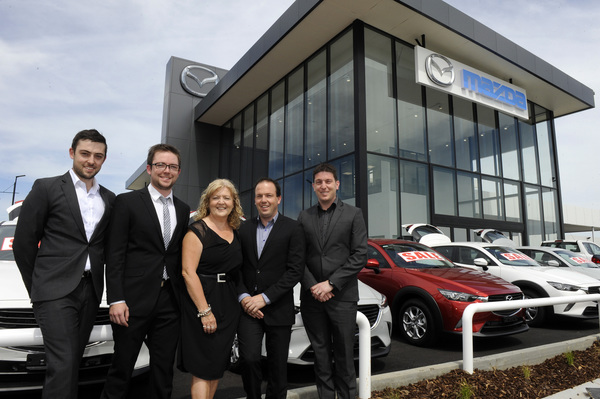 It's been a little over four decades since a 22-year-old-rev-head lobbed into Nar Nar Goon chasing his dream.
The story of Pakenham Mazda is a tale that dates back to 1974 when Bruce Clough bought an existing Nar Nar Goon business consisting of used car sales, a towing service, a mechanical workshop and a service station.
Over the years Bruce and his wife Sue grew both the business and a young family, with four boys – Paul, Kane, Ben and Zac – being welcomed into the fold.
In 1994 they acquired the new car Mazda franchise from Pakenham and relocated it to their iconic Nar Nar Goon premises.
After many years of growth, the Clough family decided it was time to reinvest in both the Mazda brand and the local area in order to continue to look after their customers.
So, in December 2016, they unveiled the new Pakenham Mazda showroom, which would deliver premium customer service with state-of-art servicing and sales facilities.
A timeline marking significant developments in the company's history hangs proudly in the foyer, reflecting the Clough journey so far.
Paul now heads up the operation as Dealer Principal, Kane is Sales Manager, Zac is Service Manager and Ben heads up the pre-delivery operation.
"Our point of difference is our relationship with the local area. We have local knowledge and a focus on relationships and customer service – qualities that were instilled in us by Dad," Paul said.
"We are happy to be judged on how we treat our customers. Networking and word of mouth has always been a big part of our success – and will continue to be."
Pakenham Mazda is located at Lot 1, 30 Commercial Drive, Southeast Business Park in Pakenham. For more information, phone 5942 5238 or visit www.pakenhammazda.com.au.