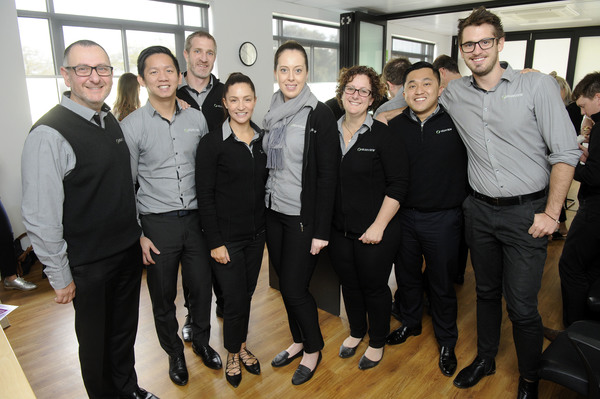 Cranbourne's Highview Accounting and Financial has been shortlisted in one of Australia's longest-standing business awards program – the prestigious Optus My Business Awards.
Finalists were released on Thursday 29 September, with Highview Accounting and Financial, a full-service firm based in Cranbourne, Mornington, Prahran and soon-to-be Ringwood – being named finalists in two categories; Finance Business of the Year and Workplace of the Year.
Partner, Darren Crowther said his team were buzzing with excitement at the announcement.
"It's an incredible achievement and we are very proud to be named a finalist in not one, but two categories," he said.
"This recognition is a testament to our entire Highview family; our employees, our clients, our friends, our families and our local communities. Something like this is a true team effort."
Highview is no stranger to some big accolades, having won the Casey Cardinia Business of the Year Award in 2014.
Highview took part in a rigorous questionnaire submission in August, and now with the prospect of being recognised in the top businesses within Australia in two categories was thrilling for the team.
"Our people work hard on continuing to be at the forefront of industry changes and to improve and evolve our services in line with our clients' needs," said Brodie Crowther, Marketing Manager at Highview.
"We've made a promise to our clients to always be proactive, and we will always deliver on this promise," she said.
Winners will be announced at a gala dinner at The Star in Sydney on Friday 9 November with hundreds of Australian SMEs and their leaders vying for 35 categories.
"To win an award like this would be a phenomenal pat on the back for all the hard work we've done. We're looking forward to the awards evening in November to celebrate with other incredible businesses all our successes together. It's sure to be a great night," said Ms Crowther.
"The team at Highview wish all the finalists the best of luck, and hope that the Highview family can come home with a win in 2018."