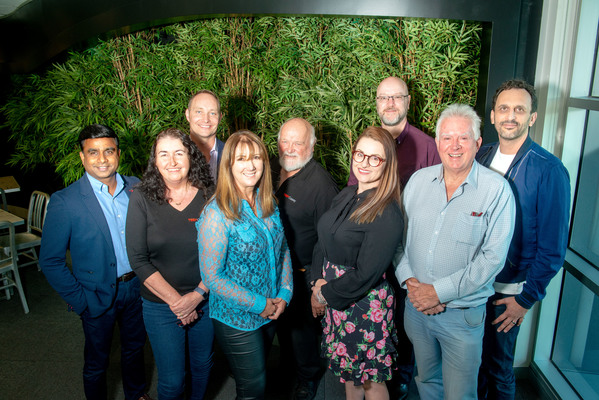 Innovative stories and ideas poised to affect real and positive change were shared at Casey's inaugural TEDx event on Sunday 28 April.
The event was part of the INNovation Summit held on the same day at Bunjil Place.
Organiser Joanne Law said she hoped the event would "move, delight and inspire" people to make a difference on a local, national and global scale.
The program started with Youth talks: Ideas from the next generation.
Among the speakers was Chairo Christian College student and young Pakenham business entrepreneur Danyal Diallo.
Last year Grow featured Danyal and his drop shipping gym equipment business, Gymshopen.
For TEDx Casey Danyal spoke from experience about being young, being Sudanese and not wanting to be defined by the negative stereotypes associated with his community.
His message was one about not conforming to stereotypes and "how you shouldn't let stereotypes define you, or even worse, limit you".
He outlined the four principles he had learnt during his business journey.
"I believe that you can achieve your goals and dreams, all you have to do for it to come to reality is you have to believe that you can!" Danyal told the audience.
"One of my favourite motivational spears, Evan Carmichael, always says 'believe you can'. Fix your mind on what you want and it's yours."
He also spoke about the danger of conformity, waiting on others and asking for help.
"Teamwork makes the dream work."
The Main Stage talks in the evening featured a range of speakers, several of them based in the Casey Cardinia Region.
Narre Warren business consultant Lana Johnson spoke about the wellbeing contagion.
Ms Johnson is a consultant who provides solutions for growing businesses with a focus on strategies, leadership development and culture.
She has worked with over 35 organisations from micro businesses to large multi-nationals across a wide range of industries, from agriculture to manufacturing to professional services. She has addressed front-line blue collar workers, office staff, supervisors, senior leaders and boards.
In her TEDx address, Ms Johnson spoke about the wellbeing contagion being the spread of wellbeing ideas, attitudes or behaviours in a group.
"You don't need me to tell you that how most of us are living and working is stressing us out. It is taking a toll on our wellbeing and it's causing many preventable chronic illnesses such as heart disease and diabetes. Mental health conditions are on the rise as well.
"Today, more than 2 in 3 people are suffering and dying from preventable lifestyle diseases. And it is an upwards trend. "
Ms Johnson encouraged the audience to see wellbeing as "contagious".
"What is gorgeous about wellbeing is that a boost in one aspect of your wellbeing can have an immediate and significant flow on affect to others, "she said.
"Just as stress and negative emotions are contagious, positive emotions are also contagious. Enthusiasm and joy are catchy.
"Exercise is socially contagious. For instance, have you ever noticed that when the people you know exercise more, you exercise more?
"The best example of this that I know is called Parkrun. This story began in 2004 when a small group of friends decided to begin a weekly 5 kilometre timed run in Bushy Park in the UK. After two years that weekly event at Bushy Park was attracting over 350 runners. People began inviting other people.
"The infection spread from there, like wild fire around the world. Today, over 3.5 million people around the world are running or walking Parkrun.
"You don't have to start a global movement to make a difference. Jump on a bandwagon that already exists. Imagine, what would our world be like if we could elevate the wellbeing of humanity, even just a little? "
Also on the bill was executive director of Pitcher Partners and Pakenham local Vicki Macdermid.
In her address, Ms Macdermid explored how as social organisms it is essential to engage in personal face-to-face interactions for our own health and wellbeing and that of society.
Ms Macdermid has developed a unique program where she invites participants to engage with horses to understand trust, respect and being fully present. This approach coupled with experiential learning helps the individuals to develop their own ability to connect, ability to explore empathy and their own self-awareness.
Horses have played a pivotal role in her personal life and have compelled Vicki to share what horses have taught her.
"It is our humanness and ability to adapt that will make the difference to our Emotional Intelligence (EQ) for individuals, teams and organisations, "Ms Macdermid said.
"Horses help us to recognise and build our individual, team and organisational EQ, accelerating the learning process and climbing Maslow's Hierarchy of Needs.
"Adopting leaderful behaviours requires the ability to recognise what is important to others, the impact we have and how we can invite others to join us to achieve active participation. This challenges the outdated notion of command and control and requires self-awareness in environments that are both familiar and unfamiliar. In today's technologically advanced world, and one which will continue to shape the way we live and work, it will be even more crucial for us to connect with each other.
"Engaging with horses demonstrates what real leadership looks (and feels) like. "
Dr Evita March is a senior lecturer and researcher of psychology at Federation University's Berwick campus.
Her research interests include interpersonal relationships, cyber psychology and personality; specifically, personality traits that predict perpetration of online antisocial behaviours. Her work on predicting the personality traits and motivations of internet 'trolls' was an Australian first study, and she has received both national and international recognition for her research on Cyber Hate.
Dr March is also involved in projects exploring intimate partner cyber-stalking and the propensity for intimate partner violence.
She spoke about understanding traits that predict engaging in online antisocial behaviours being imperative for the development of effective interventions and treatment.