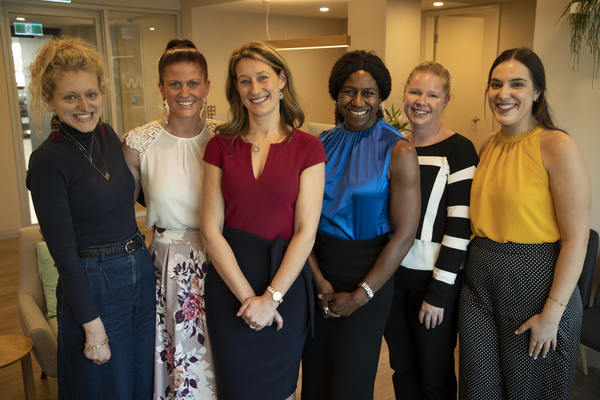 GLOW Clinic scooped not one, but two categories at this year's Casey Cardinia Business Awards.
The Berwick clinic is a unique and innovative business with a focus on optimising the emotional health and well-being of mothers, fathers/partners, infants, children and families from preconception (planning pregnancy) up until grade 6 age.
Founders and GLOW psychiatrists, Dr Adaobi Udechuku and Dr Lucinda Smith, share a passion for perinatal and infant mental health and wellbeing. It was this passion coupled with identification of a real community need that drove the creation of GLOW's unique service, philosophy and model of care.
"At GLOW, we address the entire spectrum from wellness to significant psychological and physical ill health," said Dr Udechuku.
"Our clinicians and wellness practitioners include psychiatrists, psychologists, paediatricians, physiotherapists, dietitians, lactation consultants, massage therapists and yoga teachers. All are specialists in their fields and are available at our contemporary, light-filled purpose-built space in central Berwick.
"Our GLOW model of care is based on the best practice and the latest evidence."
The judge of the Health, Education and Well-Being category praised GLOW Clinic as a fantastic idea "much needed in our rapidly growing area".
"You have reached amazing growth in the last couple of years and I love how you have identified your areas of focus for the next 5 years. It looks as though you have thought of every way you can add value over this time," commented the judge.
"Your community work in the Casey Cardinia Region and employment of locals is highly commended. We were blown away with your passion for your clients and business. I was very impressed with your vision for this business and that you had the confidence to bring your unique, but so needed, concept to life. I was very impressed that you employ locals and promote from within."
The judge for the New Business category was "amazed that since its inception, the business witnessed such growth levels".
"Your leadership and involvement in the community demonstrates an excellent committed approach, given the timespan since opening the doors. I like the way you acknowledge the challenge with working in vs working on the job. Well done on an excellent submission."